---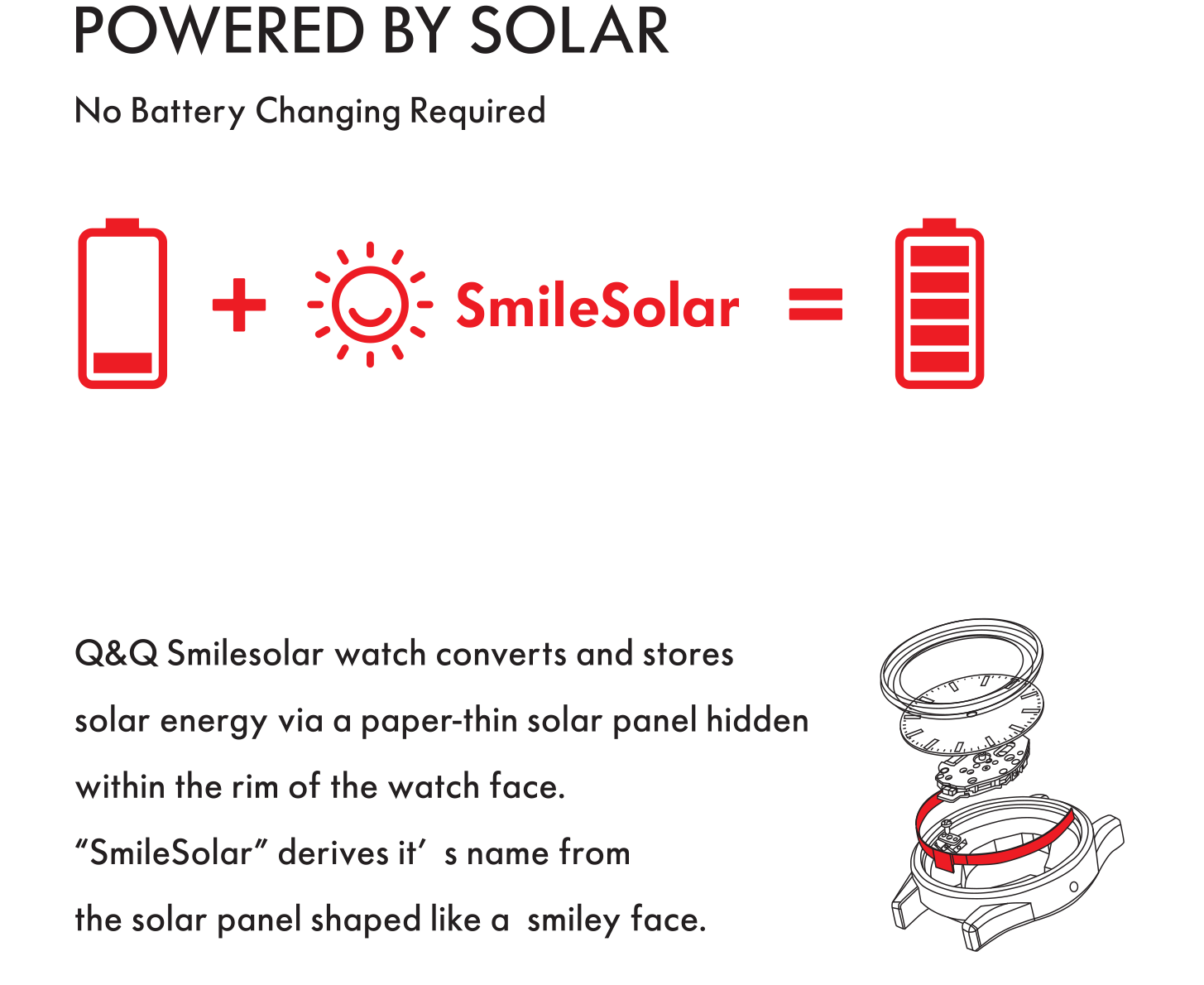 Innovation gives everyone access to technology. Make our solar-powered wristwatch your everyday favourite. By changing light into energy, the watch needs no battery replacement, making it a green option for all. Imagine putting on the smartest timepiece just like wearing T-shirt. This innovation brings everyone on this planet a smile.
Creating the Moments of Happiness to the World.
TIME FOR EVERYONE. Q&Q
---
0 products
Sorry, there are no products in this collection.